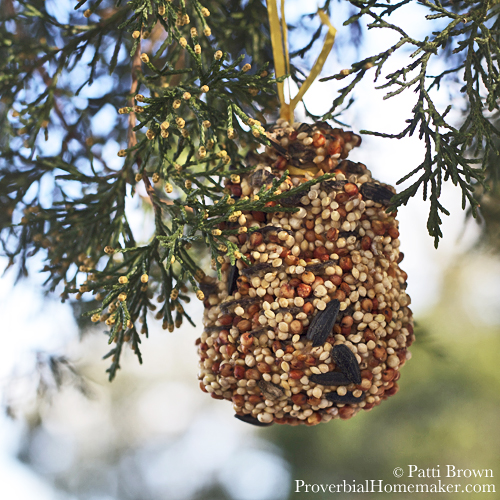 Pine cone bird feeders are a simple and all-natural craft that can be made by kids of all ages.
I am sharing instructions for two easy homemade bird feeders over at Proverbial Homemaker.  You will also find suggestions for making this fun activity educational!
Kids will enjoy the process (because they get to get their hands messy – yay!) plus the birds will be happy! And don't worry – if you don't like a mess, we offer a tidy bird feeder option too.
Read all about it at Proverbial Homemaker!