This week we were in a baking mood, so we decided to make crackers for our Build A Menu friends. Easy Cheesy Crackers is a recipe that you can really get your hands into!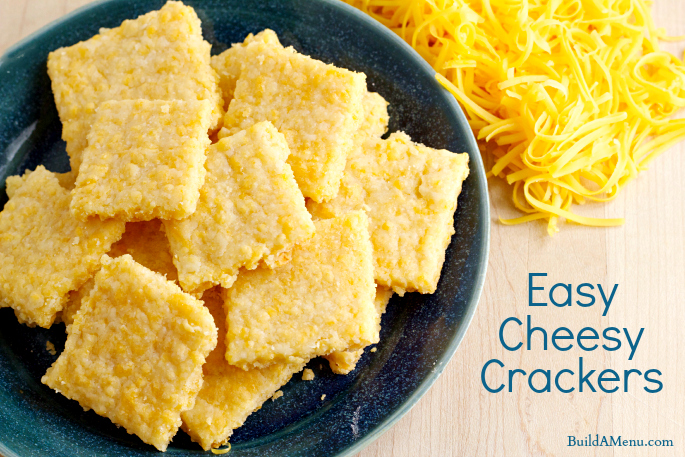 Lots of cracker and pastry recipes call for using a pastry cutter, a kitchen tool designed to help mix butter and flour into a light and flaky pastry, without causing the gluten in the flour to be worked too much. Gluten is what makes bread chewy, which you want for bread, but not so much for crackers. I (Mrs. Brown) didn't own a pastry cutter when I was a young wife, so I just used my fingers. I thought that might be fun to do for this recipe too. Josh agreed!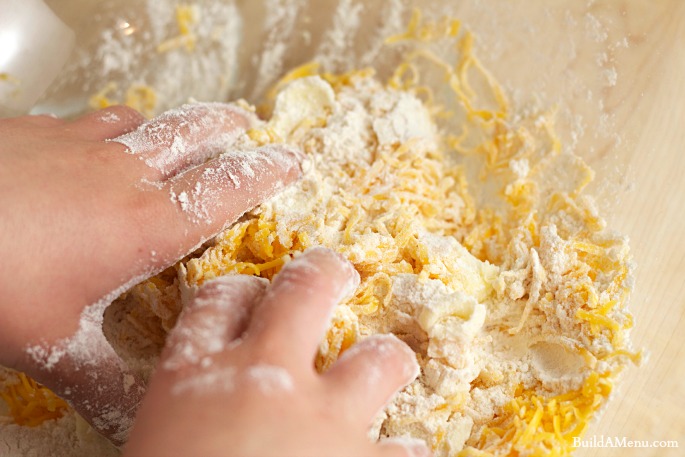 We still used a cool kitchen tool though! You can make these crackers in any shape using cookie cutters or a knife, but for lickety-split cutting, a pastry wheel is ideal. That's what Josh used to cut the dough and make those little wavy edges.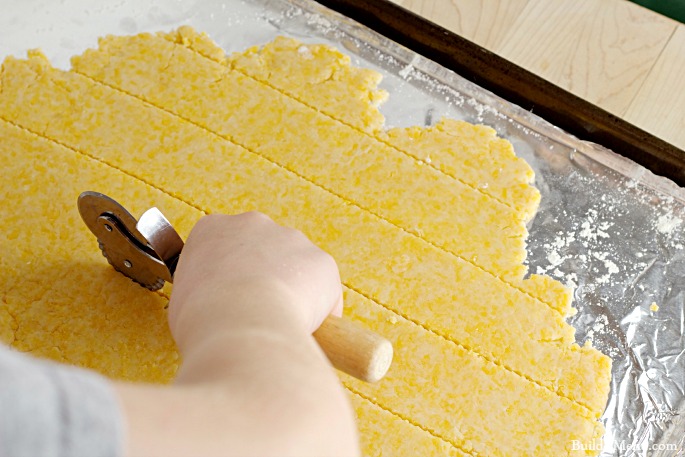 Find the full recipe and tutorial for Easy Cheesy Crackers on Build A Menu!
Disclosure: Affiliate links are included on this page. Thank you so much for your support of our blog!
Joining the
Hearts for Home blog hop.